If you're searching for top B2B healthcare marketing agencies, you might be in the right place.
Thank you for your interest in Red House. We provide B2B healthcare social marketing services, including strategy and execution, to some of the world's leading organizations. We help healthcare marketers reach and engage C-levels, Medical Directors and Medical Professionals/HCP's in health systems and hospitals, physician group practices, payers & health plans. Our clients include healthcare technology solutions and services, medical device manufacturers and specialty pharma.
Social media has become a powerful channel in B2B marketing, delivering relevant content at a 1:1 level with decision makers that's also shared, endorsed and liked by their peers. At Red House, we understand that what makes sense for your company socially is as unique as your company itself.
Our approach to social media strategy is broken down into three steps:
 Planning & Research
We don't believe in a one-size-fits-all strategy mentality. That's why we take the time to understand your current position in each social channel and analyze past efforts and learnings. Our goal is to understand where you are and where you want to go. From there, we develop personas unique to both your company and social channel.
We understand that in B2B especially, hundreds of new followers don't hold value if they aren't the right followers. We use these audience insights and our channel expertise to develop a custom strategy that will help you reach your goals. Capitalizing on key industry influencers, we are able to reach niche audiences within the B2B space.
Check out how we helped one client integrate digital behavioral learnings to increase conversions by 7x:
Learn More About our Social Media Services
Management & Optimization
Did you know that 75% of B2B buyers use social media to support their purchase decision? Being able to reach prospects at every stage of the buying cycle is essential in achieving long-term success. At Red House, we take the hard work out of managing your social networks so you can focus on increasing brand awareness, building brand trust and increasing website traffic without having to lift a finger.
We utilize data and insights to continually optimize, whether it's a paid campaign or an organic feed. Through tactics like A/B testing creative and segmenting messages to custom built audiences, we ensure the right message is shown to the right person.
Our expertise includes:
Creative campaigns
Event promotion
Editorial planning and management
Listening and engagement
Community management
Audience segmentation
Influencer engagement
Content development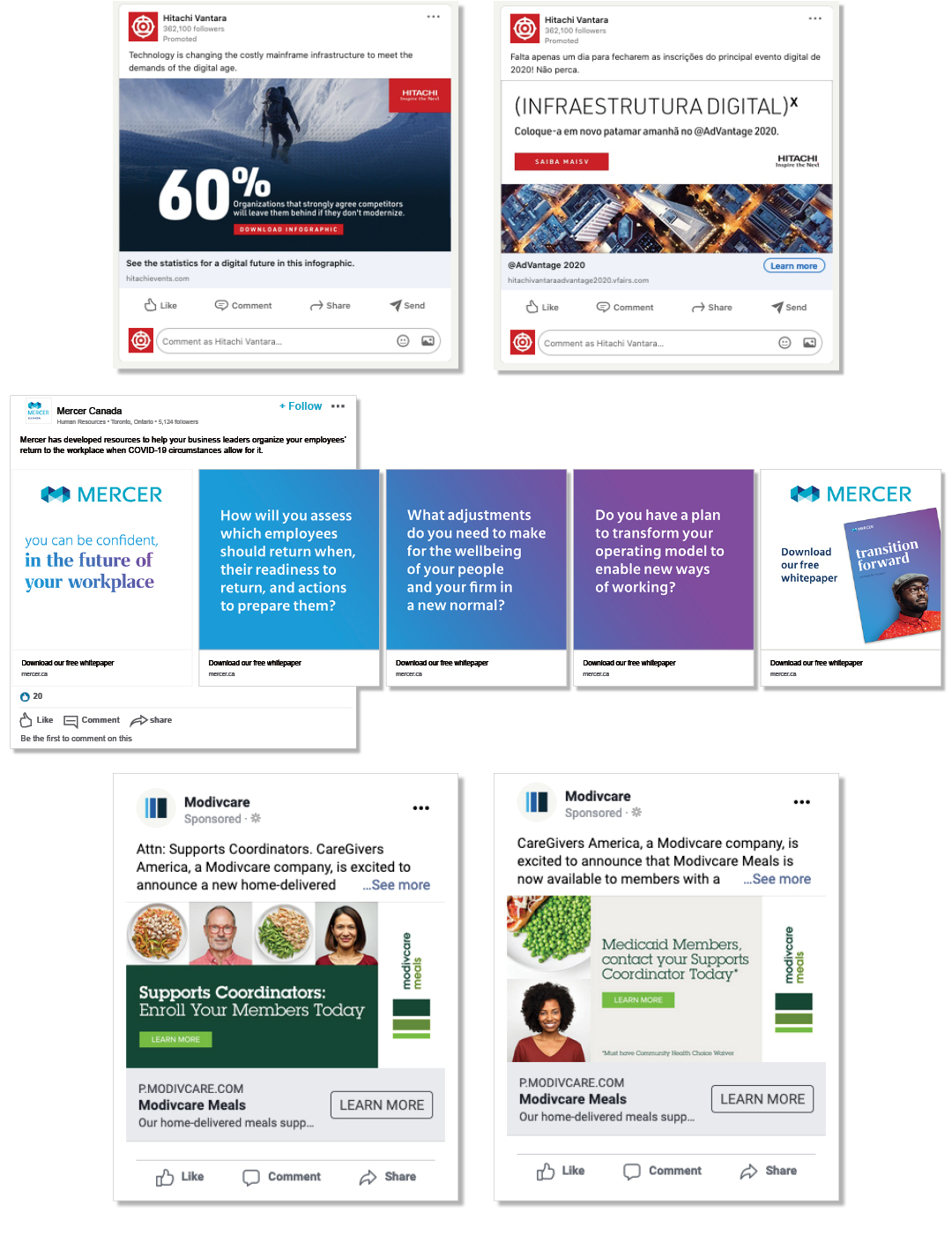 Analytics & ROI
If you struggle with measuring your ROI on social investments, you're not alone. Many business report difficulty with properly analyzing social and determining how social is contributing to their business in concrete numbers.
We use a combination of analytic tools to gain key insights that are used to inform strategy and reveal what's working and what's not—allowing you to shift tactics to be most effective.