If you're searching for top B2B content marketing agencies, you might be in the right place.
Thank you for your interest in Red House. We provide content marketing services, including strategy and execution, to some of the world's leading organizations. We help healthcare marketers reach and engage C-levels, Medical Directors and Medical Professionals/HCP's in health systems and hospitals, physician group practices, payers, and health plans. Our clients include healthcare, technology solutions and services, medical device manufactures and specialty pharma.
Content Strategy
Our focus on strategy and process leads to content programs that are compelling, actionable and consistent across channels. We get to know your prospects through research, determine the assets they need through assessment, build a messaging architecture to inform and prioritize communications, and set your solutions apart through proper positioning. The results: more influencers primed to influence, and more buyers ready to buy.
Our content strategy services include:
Research
Assessment
Messaging
Positioning

Online surveys
One-on-one interviews
Personas

Content audit
Gap analysis

Overarching
Segmented
Proof points

Brand & product
Mission
Vision
Value proposition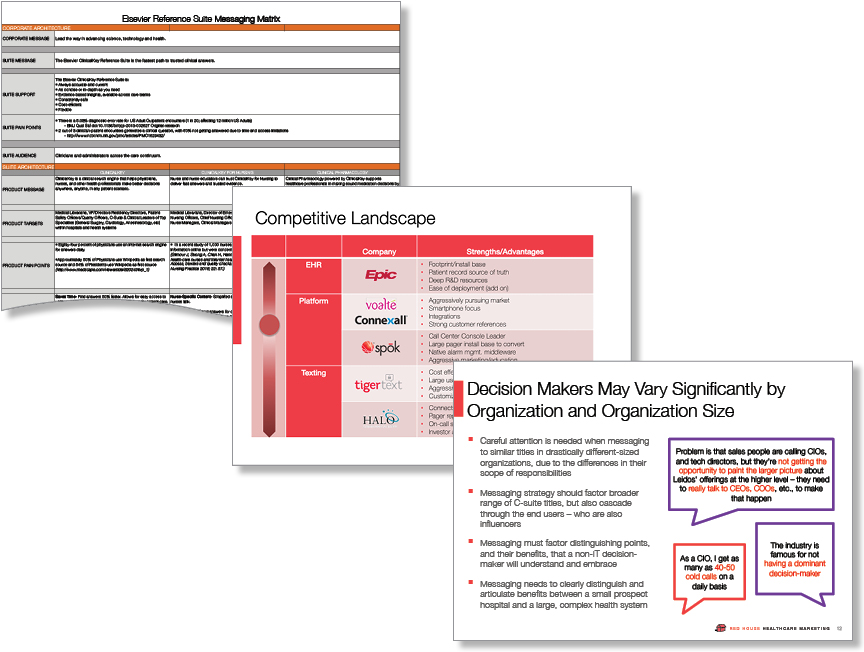 Content Development
Fueled by quantifiable data and first-hand insights, Red House marketing content is designed to connect with B2B decision makers and inspire action. The media, narrative, tone, depth and cadence are informed by your prospects' preferences. And we rely on an expanding bench of industry and subject matter experts to help ensure that copy is topical, relevant – and worth reading, hearing or watching.
Our content development services include:
Editorial Content

Educational Content
Promotional Content

Technical Content

Articles
Blogs
Case histories
eBooks
Infographics
Newsletters
Podcasts
Reports
White papers
Thought leadership videos
Webinars

 

Blogs
Checklists
Comparisons
Demo videos
Explainer videos
eBooks
FAQs
How-to guides
Infographics
Podcasts
Testimonial videos
Webinars

Brochures
Fight cards/battle sheets
Case histories
Websites
Microsites
Presentations
Promotional videos
Product overview videos
Sales sheets

 

T

Demo videos
Sales sheets
Product technical videos
Fight cards/battle sheets
Presentations
FAQs
How-to guides
Webinars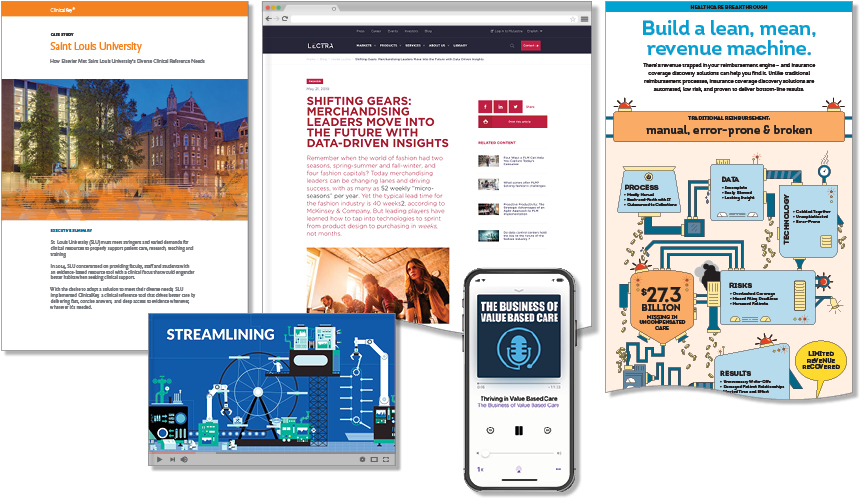 Spotlight: Creating a B2B Podcast
Our client wanted to boost their profile as a value-based care thought leader among B2B marketing prospects in primary care practices. To help them stand out from a sea of white papers, articles and reports, Red House recommended a podcast series, designed to look and sound like a trusted third-party production.
With our client as the host and subject matter expert, the first three episodes are now available on Apple, Google and Spotify apps and platforms. With performance data still rolling in, it's clear that decision makers are listening.
Interested in learning how you can get started on your own B2B podcast series? Click here.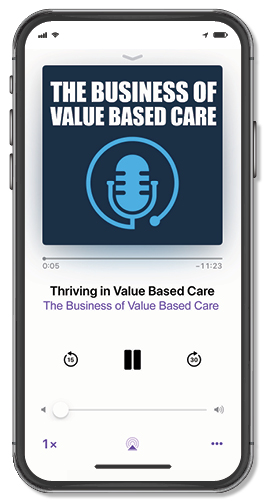 Learn More About our Content Services
Learn More About our Content Services